GOTW #7
Stay virtually competitive and immersed!
---
Welcome to Gamer of The Week!
hosted by Suggi
Are you an active player who likes to play games? Do you like competing on a leaderboard? Well GOTW is for you.
Gamer of the Week or GOTW — is a fierce battle among active Hangout Citizens who participates in official events hosted/supervised by Hangout Hotel's Events Staff. It's a contest held weekly to determine the winner. Everyone is free to participate in joining the competitive battle and eligible for garnering points. The main purpose of this category is to acknowledge active Hangout Citizens for showing their utmost support for our official events to keep the retro-hotel interesting and entertaining as ever.
---
GOTW can be earned if a user wins a game hosted by Official Events Staff or a supervised event by any user. All preceding events hosted will now be covered with GOTW Point System— to promote healthy competition and encourage more players to join various games to maintain a healthy community.
The maximum number of events hosted in a day is indefinite. Gamer of the Week leaderboards in high scores will reset every week. The given points will be reviewed IF there will be surprise events from other Hangout Staffs.
The winner of GOTW will receive the following:
Official Trophy Given by the Events Staff Head
2 Exclusive Rares
500,000 Credits & 150 H-points
The rules and regulation for maintaining GOTW points and being on the leaderboard is simple. All players must maintain a clean record throughout the week, and must have sportmanship conduct in all events held this week.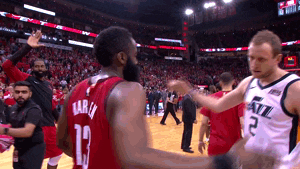 Another rule is that all GOTW Badge Holder, leaderboard, and points earned by the player resets every week during Sunday midnight. So make sure to collect a lot while the week lasts to get a spot on the leaderboard!
In addition, to these rules are limiting rules to all GOTW winners:
You can donate up to 5 GOTW points to your fellow user AFTER your win in a certain event. However, GOTW donation recipients can only receive up to 10 GOTW donations per week.
Anyone caught behaving with misconduct (bullying, unwarranted hate comments, over-spamming for no reason, etc.) and overriding the donations will be suspended from all events and GOTW for the whole week.
---
Two weeks have passed and we now have our new taker of the leaderboard, with 76 points...
The winner of GOTW is...
.
.
.
.
...
Gunita!
Please approach Suggi to claim your prize!
Goodluck everyone! Make sure to tuned in on future events and see you there our future players! Stay virtually immersed!
If you have any questions or issues you would like to raise about GOTW, please contact Suggi (suggi#8292)