ROTW # 13
The contest between the best builders of Hangout!
---
Room of the Week , or ROTW, is a weekly article contest where you get to create a room based on what the theme of the week it is. It's an exciting way to show off your talented building skills as well as win GOTW (Gamer of the Week) points, all sorts of ltds, diamonds, and credits
Now, for the winner of last week's competition THEME:

WELCOME LOUNGE!





---
In 1st place, Derrick! While this is a Room of the Week, I can't resist sharing a few other moments from this well designed space. But that's not why I love it. I love it because of the beautiful details, fun design moments, and the fact that it exudes a lot of classic modern style with a twist. If you let your eye travel through the space you'll notice a mix of rich yellow and classic orange dappled throughout the wall, and I love how these saturated tones are all working together. It feels cozy, classic and playful, which is always a winning combination.
His room can be found in the link below!
Welcome Lounge
---
In 2nd place is Zeix! What originally came off as some an extremely well done tromp effect was, in fact, the most beautiful fluted wood wall treatment I have ever seen. I love the use of high contrast in this room. The black chesterfield sofa at exact opposite of each other balance the space perfectly, while a happy pop of runway bench in this corner chair adds just the right amount of color. There are lots of meandering paths around the grounds, with seating for lounging in the sunshine, making the outside just as welcoming as the in.
Her room can be found in the link below!
The Hub
---
In 3rd place is Raphael! In this stunning room, the builder went all out with a modern lounge area that really contrasts with the ornate design. Also, by making all the mouldings and details white and red, they become much easier to work with than dark woods that are not only visually heavy but tend to really break up the space. I love how the fresh green in the plants really makes the green in the wall pop too. That's a genius move in making this space feel less busy but still getting away with these elements. I think having something a little more classic would actually feel better here, but overall, this room designed, is a win in my book.
His room can be found in the link below!
Classic Lounge
---
We would also like to give a Honourable mention to:
His entry can be found in the link below!
Her entry can be found in the link below!
Her entry can be found in the link below!
And the theme for this week is:

Enchanted Forest!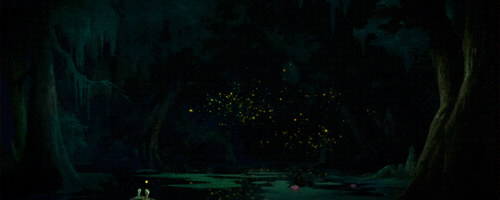 Many are described as enchanting, and in folklore and fantasy, an enchanted forest is associated with legend, myth, and magic. Others, however, are aligned with darker, more mysterious forces, and these are forests you probably don't want to venture into on your own.
More traditional magical enchanted forest theme would see vines creeping up the room along with foliage real and artificial coupled with lighting to evoke mystery. For something a bit different you may want to go with the not so obvious. Take inspiration from any kinds of fictional stories to create any entryway seemingly unassumingly. So, where's a good place to start?
A PORTAL TO PARADISE – AN ENCHANTING ENTRY!


FIRST: Gold Trophy, Gold badge, 300 000 credits, 300 diamonds, 100 HP, LTD, 8 GOTW
SECOND: Silver Trophy, Silver Badge, 200 000 credits, 200 diamonds, 70 HP, Rare Wearable, 6 GOTW
THIRD: Bronze Trophy, Bronze Badge, 100 000 credits, 100 diamonds, 50 HP, 4 GOTW
• Please keep in mind to create a new room and don't reuse any of your rooms.
• Reference is good but please do not copy other rooms (Originality is one of the criteria!)
• To prevent plagiarism, we suggest locking your room, either with the doorbell or password.
• We are strict with the deadline so please keep that in mind
• Please read carefully how to enter this week's competition
We are looking for rooms that distinguish themselves from the rest and leave us in awed admiration. So be bold and be innovative! Keep in mind that we are looking for creativity, effort, detail, and originality more than just a big room. Sometimes less is more! Ultimately, try to make your room stand out from the rest but if you need some inspiration don't be afraid to turn to google for some ideas, just don't copy the entire room or big parts of it.
Please name your room: ROTW#13 (Name of Entry)
Please follow this format so we can find your room!
Deadline is June 21, 2020 8:00 PM (GMT+8)
Click here to submit and follow the necessary steps in submitting.
If you have any questions, feel free to contact me on the hotel or through discord! (Rhea#0013)
We're looking forward to seeing your entries this time. Good luck!
All the best,